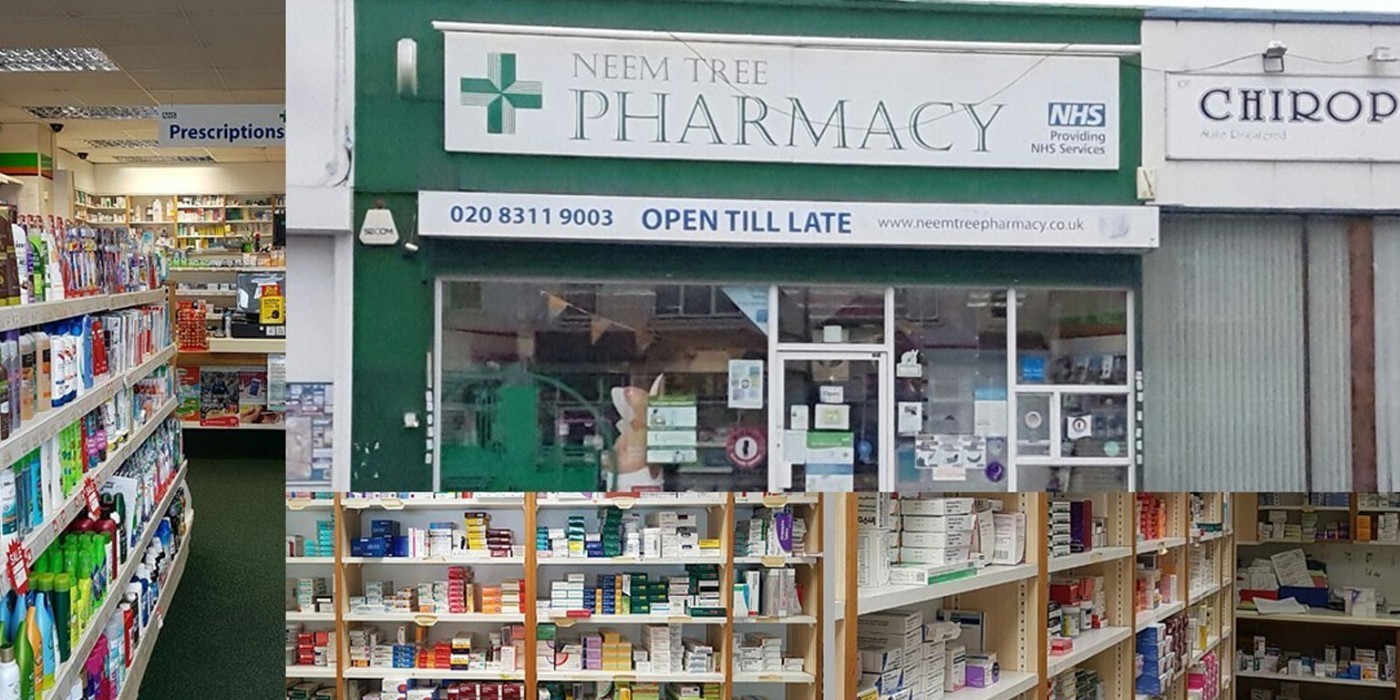 Neem Tree Pharmacy
Neem Tree Pharmacy provides a wide range of services for the local community. Our pharmacy dispenses NHS and private prescriptions. Similarly, there is provision for free prescription collection and delivery services within 3 miles from the pharmacy. You can also contact the pharmacy to order repeat prescription either by telephone or by online services. Our pharmacy accepts electronic prescription from all GP surgeries throughout England. We have been able to serve a diverse population as staff can speak several different languages.
We provide excellent training to care home and community care staff. We can provide such training in your premises and tailor it according to your needs. We also provide a specialised dispensing service which caters for the needs of care homes.
This pharmacy has a number of innovative services. List of services available in this pharmacy are on the Service tab on top of this page.
Neem Tree Pharmacy has the advantage of being small enough to care but with the back up and support of being part of a bigger network and is able to develop and undertake new and innovative services. Most importantly we always ensure that any service we offer is delivered at a high quality. For any enquires, please contact Ms Sobha Sharma (Superintendent) or Ms Sabina Shrestha (Business Development Manager) at info@neemtreepharmacy.co.uk